Golden Anvil Metal Product Manufacturing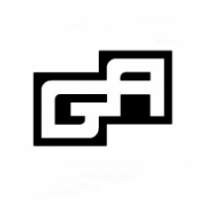 Similar companies to Golden Anvil Metal Product Manufacturing
Bin Dasmal Doors is a manufacturer and one of the recognized door suppliers in …
Dosteen Doors & Engineering Services LLC with its offices in Oman and United Ar…
Bin Ghurair Trading was incorporated in 1990, initially starting as a specialty…
Our spectacular journey started in 1994 with the merge of ASSA and ABLOY. Throu…
Golden Anvil Metal Product Manufacturing Company Bio
General information
Metal Fabrication
Metals are distributed in different regions of the globe, and the proportions of these metals are different from one metal to another
some metals are rare such as gold, others are widespread like iron, and minerals are characterized by many characteristics including hardness, fusion, cohesion, heat and
electricity delivery, ductility and malleability, ability to resist chemical reactions, resistance to bending
Metal Fabrication gained great importance after the development of the industry where it entered the manufacture of electronic devices and means of transportation.
When it comes to manufacturing, Metal fabrication is known to be the most difficult to mechanize. We at Golden Anvil Metal Product Manufacturing provide the most skilled and highly qualified experts in that field
what is Metal fabrication exactly?
Metal Fabrication is the art of creating metal structures by using different techniques, methods and assembling processes.
It is an added process including the building of parts, machines, and structures from raw materials.
Now let us take a quick look at the history of Metal Fabrication.
how did Metal Fabrication start?
From the very beginning of human existence the need of Metal Fabrication is considered one of the oldest and essential skills known to humanity
in fact metalwork, understanding metals and tooling are fundamental components to ancients.
Therefore, Metal Fabrication manufacturing companies played a very important part in human civilizations for centuries.
The history of metallurgy in the Middle East for example, was evident as far back as 8,700 BC where jewelry pieces have been revealed very early as an evidence referring to metal-manipulation procedures.
In the following section we are going to answer the question: how does Metal Fabrication work?
What Is the Metal Fabrication Process?
The basic processes involved in Metal Fabrication are as follow:
• Metal Fabrication method 1 : Cutting
Perhaps the most commonly used and as the name suggests the process implies the splitting of a metal workpiece to shape it into smaller sections, halves or thirds or in some cases the process can be done by eliminating unwanted material from a big block of Metal Fabrication metal in order to achieve the desired shape.
however, there are various methods of cutting that can be used from old to modern or manual and power tools to computer cutters and high-tech machines.
For this purpose different tools can be used according to application whether its freshly made to be shaped into anything in particular or pre-shaped metals like bars, here are some of the tools:
Metal Fabrication: Saws
This tool that consists of circular sharp blade or sometimes a band one, is the oldest method of cutting, saws usually cut metals in straight or angled lines, besides an abrasive disc for polishing and refining.
Metal Fabrication: Shears
Come in every size and shape you can ever imagine, all of these configurations increase its capacity of cutting all types of thicknesses.
Types of shears:
1. Alligator shear: or as they are sometimes called crocodile shear, are usually used when the accuracy is not a vital factor.
2. Power shears: although known for their capability of cutting with less manual force, the downside of using these shears can be its inability of cutting complex shapes.
3. Throatless shears: it takes its name from the way it functions which in returns allows massive freedom and flexibility since it creates free movement around the blade hence, the best advantage of these shears is that they are capable of cutting all sort of shapes while minimizing the waste of material at the same time.
Metal Fabrication: Laser Cutting
Obviously, this modern method gives the advantage of flawless metal cutting with minimal waste similar to the throatless shears as mentioned above in this article.
• Metal Fabrication method 2: Bending
This is basically defined as the deformation of the metal by applying pressure or force resulting in bending the subject and this can be achieved by implementing different techniques in order to create the desired effect and using several types of metal bending in Metal Fabrication.
Bending techniques:
1. Form bending, in this technique the metal is bent over an edge placed under the metal.
2. Metal Fabrication brakes, most common method of achieving perfect and accurate bends, the negative thing about it that it lacks the precision because it can be difficult sometimes to maintain accuracy throughout the entire process.
Company offers
Metal Furniture
Since the old ages, metal materials have been utilized, in many domains as well as in Metal Furniture manufacturing. Metals, which were usually used as combining components, adjuncts and add-ons, are nowadays also adapted to form a complete Metal Furniture.
The handling of the metals these days is almost the same as the previous periods. They can be shaped in different ways by twisting with heat, by cutting, drilling and corrosive techniques or by pressure effect. However, the development of technology and the never ending advancement of new assembly methods and new substances also donate to the production of fresh forms. The metals used in Metal Furniture manufacturing are the favorite materials due to its technological fortuities and psychological impact. The proficiency of shaping and joining of the substance, the fact that it can be found in different sizes, its resistance is satisfying.
Metal Furniture materials have found its place in various sectors in the industry with traits like high heat and electrical power, and ability of changing shape. The production of various metals in modern industry has allowed the use of these materials as substitute to wood in building, designing and furniture territory.
History of Metal Furniture
In Metal Furniture, before the 19th century metal was implemented in the form of supporting components or decorative accessories. Furniture completely made of metal has been mainstream, from the 19th century forwards.
Although metal has achieved advantage against wood with its industrial production proneness, the wood technology has been remarkably developed since the 20th century. furthermore, new materials based on plastic have been found and gained position in the Metal Furniture industry.
However, the metal material has become a mark of this period with the modern days at the beginning of the 20th century and still continues to be a declaration of modernism, advanced technology, as well as strength and luxury.
Despite some negative aspects such as its heaviness, size limitations, metal materials are desired owing to its ability to be re-used, durability and inexpensive costs.
Today, the improvement particularly in steel and aluminum technology come out with innovations. The revolution that constantly evolving metal materials can put forward to Metal Furniture design, technology-user relations are major.
Furniture are the mirror of social, economic and cultural level. The choice of materials, their usage, designing method, colors give hints about the period they are in. Besides, a new material or a new flair is often introduced firstly as a chair. For instance, metal chairs and their modifications can immediately be tested and introduced to the sector and people can touch and assess it right away. Metal Furniture generally play vital role in the development of new materials. Metal materials have affected Metal Furniture design due to the technological advancements.
Reasons for Using Metals in Metal Furniture
When mentioning of furniture, the first thing that cross the mind are items made from wood. Unquestionably, this idea is a result of wood being the most commonly applied substance in furniture design from ancient history.
Progressively, both metals and usage areas become varied. The use of metals in the Metal Furniture industry is expanding and contributing to the Metal Furniture design. The need of the use of metals in Metal Furniture design result from its appropriateness for industrial production, as they are adaptable and recyclable. And yet, because Metal does not vary in features, it is wise to note that having mass production should be handled with care.
With the help of modern machines, heavy materials can easily be processed. This quality of the material gives superiority in delivery, reposition and shipping of the products. The metal being workable and yet resistant has brought new choices to Metal Furniture design. Metals are materials that can simply change into any wanted shapes.
Design choices are inflating with new production technologies. However, the metals other than aluminum used in Metal Furniture being heavy weighty, does not allow the use of these materials in Metal Furniture. Owing to the fact that aluminum is a light metal, its techniques have improved and the use of aluminum has become mainstream. The non-penetrable, easily cleanable and smell-free structure of metals has made this material essential in places and institutions that require sterility.
Company is looking forward for
Metal Furniture
Metal Furniture Manufacturing
Typically, it is enough to pour liquid heated metals to shape a piece of Metal Furniture. Metal Furniture is created by shaping the material or by merging different pieces. Integrating can be done with tools such as fusing, screw or rivet. Furthermore, metals are available in particular sizes in the market at any time. If welding is not used as the joining technique, the parts can easily be sorted out and parceled up for transport. All these benefits show that it is really important to produce Metal Furniture entirely from metal.
In this article we will give you an overview of Metal Furniture forming methods.
Methods of shaping Metal Furniture
Cast Metal Furniture
Casting is one of the oldest techniques for forming metal. All metals can be melted except copper. Furthermore, it is the most budget friendly forming method. Metals melted with heat can be cast into argil or metal mold. After the casting process, the exterior part of the piece must be polished using different methods.
In ancient days, extravagant palace Metal Furniture like thrones were made from bronze or sometimes silver. Also furniture made from iron, mostly Metal Furniture in the city, and products invulnerable to heat like candelabrum and cookout were manufactured. Because bronze is expensive, and iron is heavy and non-resistance to chemical change, these materials are not largely used. These days instead, aluminum casting has the upper hand due to lightness, resistance to chemical change for both interior and exterior Metal Furniture.
Bronze Cast Metal Furniture
Bronze is denser than copper and is appropriate for casting. The unique feature for casting bronze is that it does not form bubbles when melted. The reason bronze is usually preferred is that it is appropriate for polish and its ability for handling pressure. During the Bronze Age, different pots and tools were made all over the world.
Casting was more of thrones, Metal Furniture legs and decorations. It is also known that the bronze castings were also coated with gold or silver in the ancient time. Sculptures were produced with animal figures and molded patterns. Nowadays, however, due to its unavailability and high price bronze furniture is not preferred.
Iron Cast Metal Furniture
until the use of iron pipes in 1900s, Furniture were mostly shaped by poured metal in which iron was used, such as lockers, chests, boxes, fireplace items by melted metal. Afterwards, a vast amount of iron cast furniture has been made with iron casting technique. In this period with modern industry having started, garden furniture such as banks and lighting elements were made of cast iron and covered with molded accessories and paint. Because of its heaviness, recently, iron cast furniture has diminished due to being heavy and not being much preferred in the interiors and this brought the manufacturing in the form of carriers or ornaments.
Aluminum Cast Metal Furniture
When compared to other types of metals being rustproof and soft increased the value of aluminum due to its ability to be shaped regardless of any need for heat treatment. The development of aluminum casting technology and its widespread use in Metal Furniture production was towards 1950s. During this time, aluminum casting was largely used in the joining parts of furniture or in furniture structure.
The production of single piece aluminum cast furniture has become widespread in the last years. Plastic types of some aluminum cast furniture are also assembled. This allows the freedom of the shaping of aluminum and plastic. Because of the fact that aluminum is a slant and subtle material, casting method is largely used to create a resistant furniture frame. With pressure molding, which is one of the casting techniques fine section furniture was produced.
The natural aluminum layer coating the aluminum gives reluctance against chemical changes. Coating aluminum with protective layer by an electrolytic process can be applied to reinforce the natural protective layer of aluminum and it can also be colored with different shades. This process is of great importance for better protection of aluminum and parts produced from this material against chemical changes. It is now possible to produce furniture which is resistant to erosion and different chemical changes thanks to aluminum casting.
Damascus street Dubai
Opening hours

Phone numbers

Websites

Establishment year

18

Activity form

Manufacture

Categories
Golden Anvil Metal Product Manufacturing Reviews & Ratings
How do you rate this company?
Are you the owner of this company? If so, do not lose the opportunity to update your company's profile, add products, offers and higher position in search engines.
A similiar page for your business?
Make sure everyone can find you and your offer. Create your dedicated company page on Yoys - it's simply and easy!